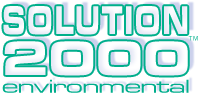 An Environmental Business Opportunity for the 21st. Century
Optimized Colloidal Agent
---
Free, exclusive, environmental licensing opportunity
---
Attention: Sanitation, Industrial & Automotive Supply Distributors, Chemical Packagers, Retail Store Distributors, Telemarketers, Web Site Operators and MLM's. We urgently require distributors to satisfy end user demand for SOLUTION 2000™ Environmental Cleaner and Degreaser and associated products world-wide.
Subject: EnviroSan Products is licensing "Exclusive" SOLUTION 2000™ Master Distributors globally. SOLUTION 2000™ Cleaners and Degreasers are the results of a Government Agency, Nanotechnology Research Project, conducted in conjunction with a Chemical Research Foundation and funded by the Federal Government, EnviroSan Products and EnviRite International.
Potential Markets: Janitorial, Automotive, Aircraft, Marine, Metal Manufacturing, Oil Industry, Environmental Spill and Remediation, etc.
Free Licensing: Exclusive Licensed Territories are being granted to qualified applicants. Act today while territories are still available.
SOLUTION 2000™ Environmental Products are:
Available as a 10 Fold Base for dilution and packaging abroad.
Master Distributors are supplied with a comprehensive sales package including: Demonstration kits, independent lab tests, letters of approval and customer letters of recommendation. Sales leads from our international advertising and our website are supplied directly to Master Distributors to make this product an easy sell.
SOLUTION 2000™ Products have excellent margins and can be shipped in a ten fold concentrate to reduce freight costs, when diluted and packaged abroad.
---

is safe, environmental, biodegradable, and economical. SOLUTION 2000™ Colloidal Cleaner and Degreaser can replace most janitorial cleaning chemicals at various dilutions. In production. SOLUTION 2000™ can often replace hazardous alkaline and acid degreasers and hydrocarbon solvents like mineral spirits. SOLUTION 2000™ is rust inhibited, (anti-oxidant) and can be used on any surface that is water-washable.
SOLUTION 2000™ can be used in: Hot or cold parts washers, degreasing units, pressure washers, spray booths, jet washers, ultrasonic degreasers, floor scrubbers or by hand.
SOLUTION 2000™ has been tested and approved: By government and many multi-national manufacturers including General Electric, General Motors, Chrysler, IBM., McDonnell Douglas, PPG Industries. SOLUTION 2000™ is also used in the building cleaning and food processing industries.
Food Safe: SOLUTION 2000™ has been deemed non-hazardous by Federal Governments, and is approved as safe for use in food production and processing establishments.
Install a Packaging Facility: EnviRite International Inc. may be retained to design and install a packaging facility at your location and/or train your staff in the production and sale of SOLUTION 2000™ Products.
Manufacturers: SOLUTION 2000™ 10X can withstand variations in pH and may be used as a base for many other products. Due to the application of Nano-technology, SOLUTION 2000™ 10X has an optimized colloidal structure. As a result, SOLUTION 2000™ 10X can also micro-emulsify most essential oils, essences and solvents into your finished products.
SOLUTION 2000 International
The world-wide source of SOLUTION 2000™
SOLUTION 2000™ is a registered trademark of EnviroSan Products Ltd.
Environmental Since 1975
Copyright © 1997 - 2006. All rights reserved.
This page updated December 16, 2006